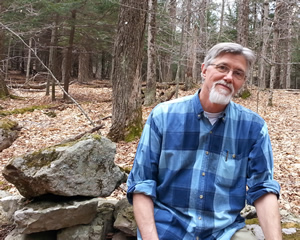 Howard Nelson is a poet. All the Earthly Lovers: Selected & New Poems was published in 2014.
He is also the author of Robert Bly: An Introduction to the Poetry, editor of Earth, My Likeness Nature Poetry of Walt Whitman and On the Poetry of Galway Kinnell: The Wages of Dying. He is a widely published poet and contributor to Walt Whitman: an Encyclopedia.
His poem, "The Man in the Yard" was broadcast on The Writer's Almanac with Garrison Keillor.
Howard lives in the Finger Lakes Region of New York and is Professor of English at Cayuga Community College.